One of the most well known parks in Sparta, Ben Bikin' Park is another bike accessible location with access to a trout stream.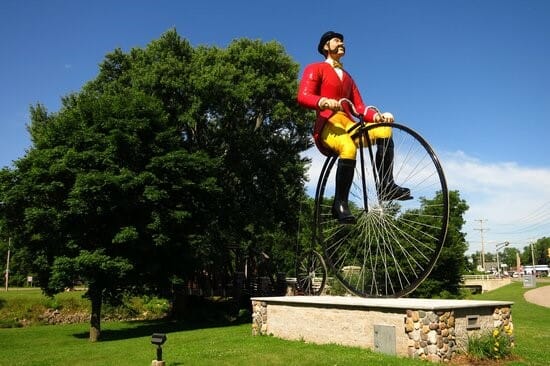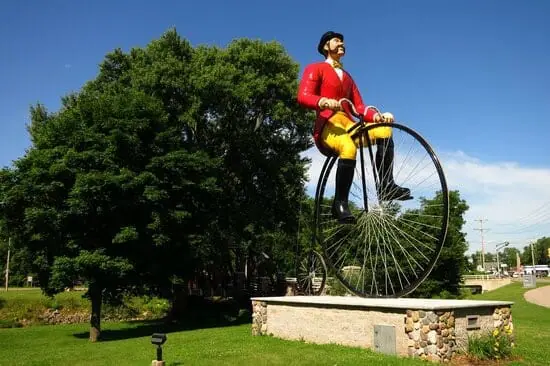 With access to the shoreline
on both sides of the La Crosse River, there is plenty of space for fly fishing and opportunities to catch brown trout. This park is also where the city biking trail starts, extending north along the La Crosse River leading to other fishing parks, and it can be reached by bicyclists on either the Sparta-Elroy or La Crosse River State Trails. Additionally, Ben Bikin' Park is a tourist spot with other facilities including a shelter with maps and tourist information, the Ben Bikin' statue, and portable toilets May through November.