Evans-Bosshard Park, located between Amundson Park and Fisherman's Park.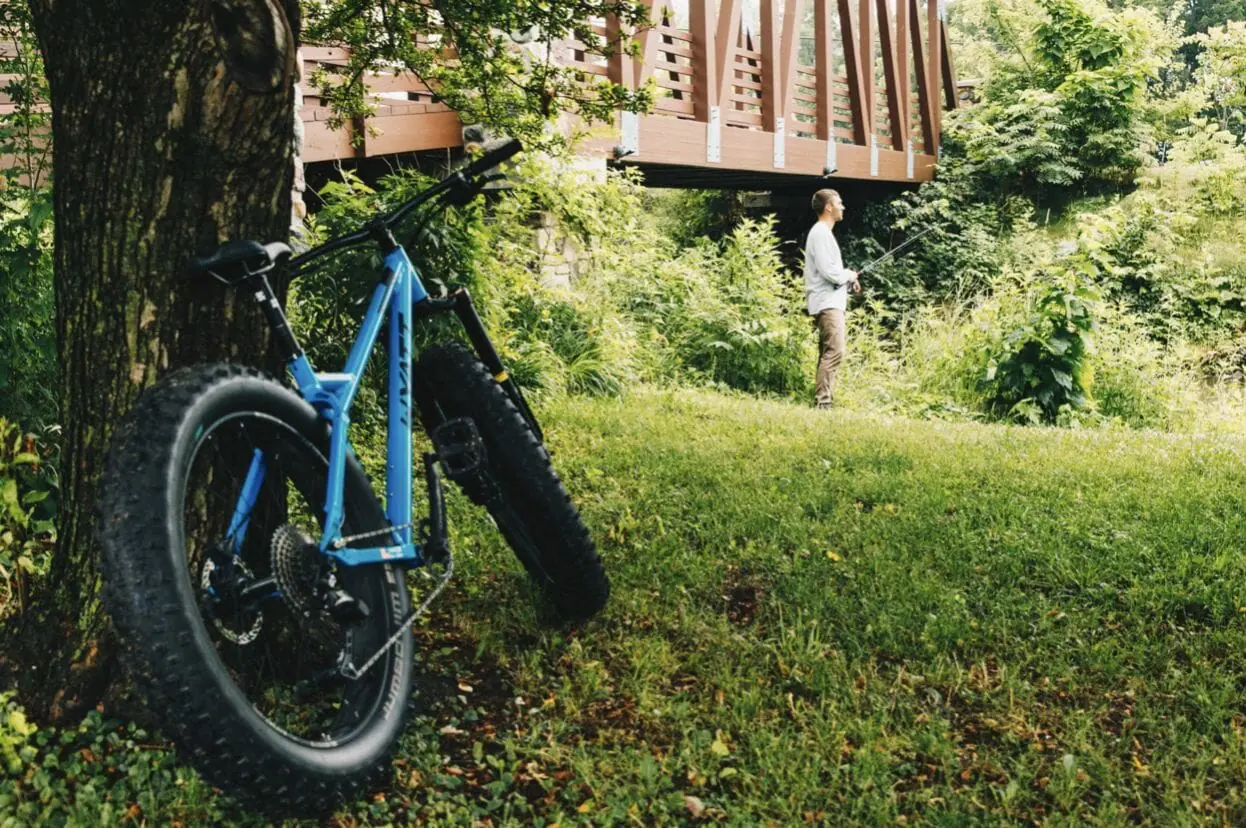 ...can be reached by bike fishermen on the La Crosse River State Trail.
The park offers fly fishing spots on the La Crosse River and Beaver Creek, which is a class I trout stream. With two picnic shelters, picnic tables, grills, and various benches, Evans-Bosshard park can be a great place to stop for lunch during your day of bike fishing expeditions.