The Deke Slayton Memorial Bike and Space Museum
Deke Slayton, one of America's first astronauts, is remembered in Sparta's very own Deke Slayton Memorial Bike and Space Museum. Along with mementos about his life, this museum displays an evolution of transportation, from bicycles to space exploration.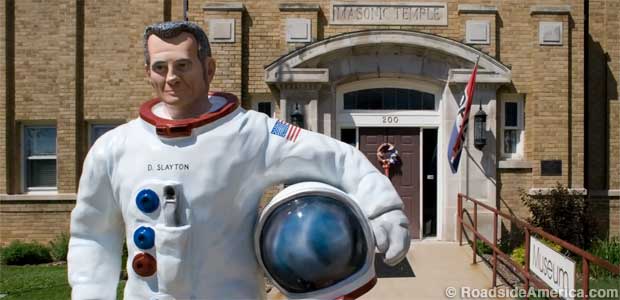 As a child, one of my first memories of Sparta is that of visiting the Deke Slayton Memorial Museum. As I got older, the museum still captivated my interest, having activities for all youth age groups. A few years ago, my family and I went to an event they hosted in the museum where they had brought in a SkyDome Planetarium. Here, they taught parents and their kids how to identify notable constellations, as well the mythology behind them. Even though I was really young at the time, I still remember those moments I had spent with my mother picking out Orion and Ursa Major. Afterwards, we wandered around the exhibits, admiring the moon rock and the assortment of bicycles the museum is home to. I've probably been to the museum a million times since then (thanks in part to school field trips), and almost every time I've noticed something interesting that I didn't see the last time I went.
The Deke Slayton Memorial Space and Bike Museum shares a building with the Monroe County Local History Room and Museum, and it is equally as interesting as its upstairs counterpart. Complete with many interactive exhibits, this museum shows pieces from the lives of people who have lived in Monroe County throughout history. They often host informative events in this room, which are great for people and kids interested in their local history. I love to go in and look at old pictures of Sparta and try to picture what that would look like in person.
This museum is very family friendly, and with the numerous events they host throughout the year, it's unlikely that your family will stay bored.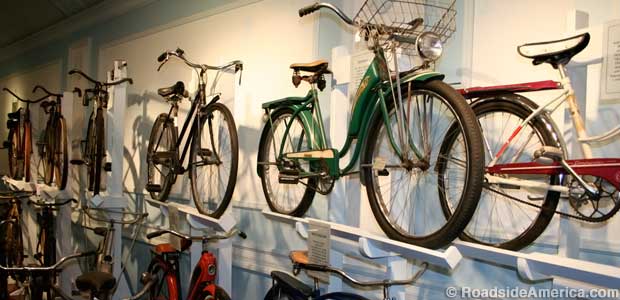 For more information on the Bike and Space museum, visit https://dekeslaytonmuseum.org/. For information on the Monroe County Local History Room and Museum, visit https://www.monroecountyhistory.org/.